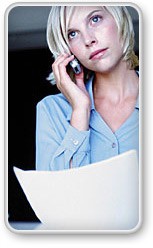 Welcome to Delta End



Delta End has been providing IT services for small businesses in Minneapolis, Minnesota and surrounding cities since 2004.

Jump to our services section and see what we can do for you!

We work with businesses to come up with plans and long term goals that make sense and don't break the bank. Our ultimate goal is to find ways to make your business succeed and grow so that we can grow with you. We provide free consultations, both on-site and over the phone as well as free on-site security audits. We have experience in extremely wide and diverse fields of study ranging from such things as blade servers, programming, Cisco systems, small electronics manufacturing/programming, web hosting, and much, much more. We perform on-site service to any small business within a 1 hour drive of Minneapolis. We offer remote, email, phone, website, programming, and consulting services and more to people outside that range (and even far outside the state). If you have a large project, we will drive or fly far outside of our normal service area depending upon the situation.
For home users, we offer competitive rates, free pickup and delivery of your computer/equipment, free consultations, and remote support for all future problems. If it takes less than 15 minutes, the remote service call is free. Our primary work is with businesses, but our prices are so competitive that many home users request we work on their equipment as well. This has happened often enough that we consider home computers to be a major part of our business. If you are further than 1 hour outside of Minneapolis, than pickup and delivery isn't free, however there is a good chance we can still fix your problem remotely and special exceptions can always be made if you have a large project.
So try us out, check out our ratings on
Angie's List
, and see if we actually live up to our motto:
A Difference in Customer Service